alifornia Theatre Arts was founded by Claire Yarrington in 1984 with the vision of providing a high quality comprehensive and integrated program of instruction in theatre, music and dance. The objective is to provide a professional atmosphere both to those students who aspire to a career as a performer and to those who participate for personal enjoyment and growth.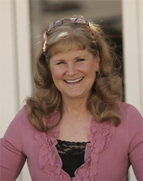 I look forward to working with you to reach your personal performance goals and build your confidence using holistic methods. My teaching is based on the core values of integrity, honesty and effective use of time using sound, proven techniques that provide the highest possible value for the cost.
In studio and online lessons available see locations.

"Claire Yarrington is an outstanding voice teacher. After years of vocal damage due to stress, allergies, asthma, vocal fatigue, and improper teaching techniques, Claire helped me regain access to almost my entire coloratura vocal range in one lesson! Her coaching on acting and auditioning techniques helped me begin my most successful run of auditions ever. Claire is a master of both the art and science of teaching. She combines her extensive knowledge of the vocal instrument and solid technical approach with a singer-actor's understanding of what ideas and motivations a performer needs to achieve her greatest work. "
Lindsay Levin - Bay Area Singer / Actor