FRIENDS
RACHEL SHAPIRO, Northwestern University Student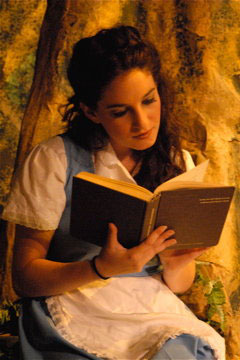 Rachel is a triple threat performer. She is a former member of the American Conservatory Theatre's Advanced Performance Cabaret Ensemble and has studied voice with Claire Yarrington for the past 12 years. Rachel has attended several intensive Broadway bound workshops in New York and Los Angeles and has performed in numerous plays including staring as "Belle" in California Theatre Arts production of "Disney's Beauty and the Beast." Rachel is a native New Yorker, has lived in California and is currently making her home in Evanston, Illinois where she attends Northwestern University
Website: www.rachelashapiro.com
SOPHIE ODA
Sophie was awarded "Regents Scholar" at UC Irvine. Sophie has performed in San Jose Rep's "The 25th Annual Putnam County Spelling Bee."
Articles about Sophie:
Suite Seventeen - San Ramon Valley teen Sophie Oda stars on a hit Disney Channel television show
Videos about Sophie:
Sophie Oda sings on Star Search
YouTube video of the Putnam County Spelling Bee.
LEIF WELCH
"I had been singing for years but would consistently lose my voice after every performance. I figured there must be an easier way to sing and finally decided to do something about it, so I signed up for SLS lessons with Claire. It took a while to "undo" all of the bad habits I had developed over the years and replace them with a more natural vocal technique but the results have been dramatic -- I sing with ease and am finally starting to hear the voice that I knew I had in me. My only regret is that I didn't take lessons sooner." - Leif Welch
Website: http://www.leifwelch.com
MySpace Page: http://www.myspace.com/leifwelch
Electronic Press Kit: Click Here
CAITLIN O'BRIENT
"The great thing about working with Claire Yarrington is how tuned in she is to the person she works with. I've known Claire for about 10 years and it astounds me how much she has helped me grow as a singer and as a person. Unfortunately I don't get to see her on a weekly basis. But what makes her one of the best is that it could be a year since we've worked together and without fail she has my voice up and running in 20 minutes flat! I can honestly say that Claire is one of the most important people in my life. If it weren't for her, I don't think I would have become who I am today." - Caitlin O'Brient
Website: http://www.caitlinobrient.com
YouTube Channel: Click Here
JONATHAN MILLER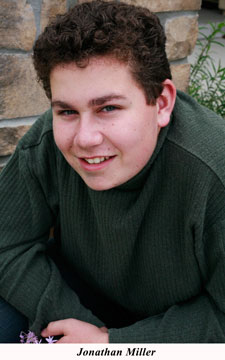 Jonathan was recently awarded Outstanding Male Vocalist at the Musical Theatre Competitions of America. He has participated in musical theatre since the age of eight. Favorite roles include Cogsworth in "Beauty & the Beast", Jojo in "Seussical the Musical" and Cowardly Lion in "The Wizard of Oz".

Jonathan has studied voice with Claire Yarrington since 2005. Singing has always been a passion. But it has been through Claire's guidance and encouragement that he has truly found his voice. Claire understands every aspect of vocal performance - from artistic expression to the actual science of singing. Every lesson with Claire is a gift! No matter what vocal challenge you might be facing, Claire teaches you through it.

"When I was 13 years old, my voice changed. It wasn't a gradual thing. No warning - just, one day I could sing, the next day I couldn't. I was pretty freaked out. Claire had me singing again in one lesson! It was amazing. She explained exactly what was happening with my vocal chords and re-taught me the right way to sing. Not only that, she also helped me to expand my range and to really embrace my changed voice. I can't imagine not studying voice with Claire."
LINDSAY LEVIN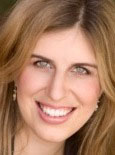 "Claire Yarrington is an absolutely outstanding voice teacher, and I cannot recommend her highly enough. After years of vocal damage due to stress, allergies, asthma, vocal fatigue, and improper teaching techniques, Claire helped me regain access to almost my entire coloratura vocal range in one lesson! Her coaching on acting and auditioning techniques helped me begin my most successful run of auditions ever; last year, I was cast or called back for every single show I tried out for! I credit this success primarily to Claire's vocal work, CTA's audition workshops, and the referrals Claire gave me to develop my craft in other areas. Claire is a master of both the art and science of teaching. She combines her extensive knowledge of the vocal instrument and solid technical approach with a singer-actor's understanding of what ideas and motivations a performer needs to achieve her greatest work. Moreover, she provides the emotional connection, nurturing environment, and moral support every performer needs to thrive." - Lindsay Levin
Website: http://www.eastbaykindermusik.com
Email Address: lindsay@eastbaykindermusik.com
BROOKE BAGLEY
"Claire Yarrington is such a talented vocal teacher and musical theater coach. In addition to her professionalism and refined vocal knowledge, she is genuinely interested in helping her students succeed. With her dedicated, enthusiastic attitude Claire helped me stretch my abilities and challenge what I thought were my limits as a performer and singer. From my experience working with her, I really feel more capable to walk into an audition or onto a stage with the confidence to communicate with my audience." - Brooke Bagley, BYU Student
JACOB WOLL
Jacob was the fist runner up in Livermore Idol contest and recently performed the role of Jojo in Seussical at Tri-Valley Repertory Theatre.
"You are such a part of this too! You have given Jacob and I confidence in his talent and the freedom to try out what might work for him. I am so glad you are Jacob's voice teacher. I know you are the right teacher for Jacob and that is a blessing." - Nancy Woll
YouTube: Click Here
ERIKA HENNINGSEN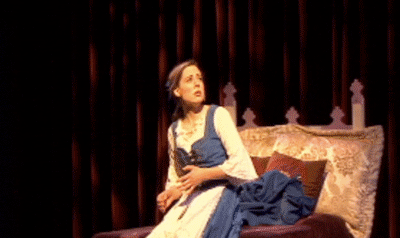 Erica has worked for Theatreworks in Palo Alto, CA and performed as Belle in Beauty and the Beast at Campolindo High School.



ORINDA IDOL CONTESTANTS
Jacqueline Garell, DIVISION WINNER 2006
Amrita Newton, DIVISION WINNER 2007 YouTube Video
Neris Newton, DIVISION WINNER 2007 YouTube Video
Jocelyn Purcell, DIVISION WINNER 2007 AND 2008 YouTube Video
Neris, Jacqueline and Max, YouTube Video
Neris, Amerita and Jocelyn YouTube Video
Maritza Grillo, DIVISION WINNER 2009 and Audience Award - Youtube Video
Erika Henningsen, DIVISION WINNER 2009
Group: Soul Sisters - Jacqueline Garell, Amrita Newton & Neris Newton - DIVISION WINNER 2009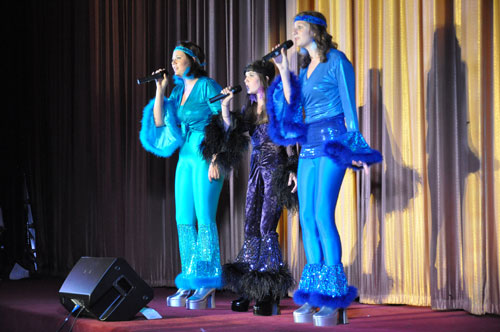 The Soul Sisters - photo used with permission from the Orinda Arts Council & Sundial Video
KATHY FERBER, Vi Shaw in Footloose, the Musical
"I just wanted to thank you so VERY much for your SLS coaching on Saturday morning. I am religiously listening to the CD each morning and practicing and the technique is really working. I'm beginning to "find my voice" again (guess it was just "temporarily" lost). I'm determined to work on this every day and I'm already beginning to feel a great deal more confident. I am so grateful to you for your invaluable help. You truly do work miracles." - Kathy Ferber
KRIS ADKINS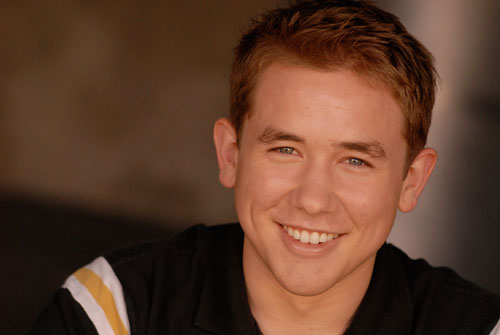 BOBBY BORROMEO